Well I did it and EARLY!! Well.. kinda.. Im so proud that I actually did my cards on time PLUS they're cute, PLUS they're being direct mailed from Shutterfly so I don't get the chance to mess up the mailing addresses.. darn..
I am swimming in self satisfaction right now :)
Here it is: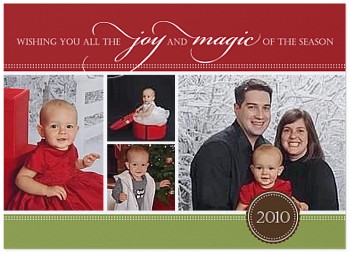 Joy Magic Story Christmas 5x7 folded card
What do you think?